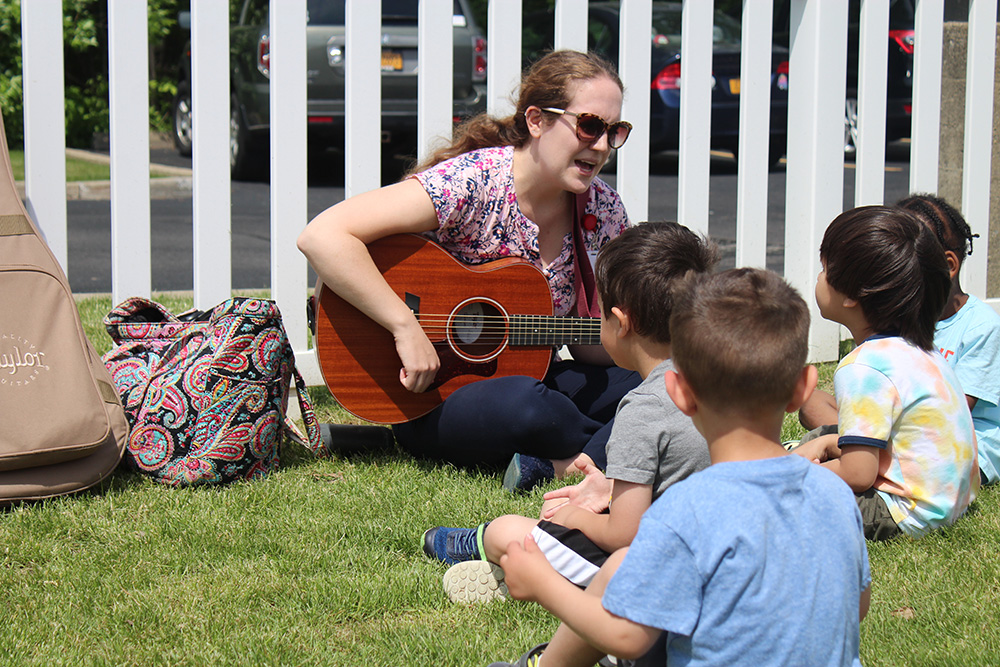 Enriching Children Through Music
Music Rocks! is an energetic, motivating, musical journey including instrument play, dancing, books, and super fun songs that teach important skills like counting, colors, and social skills. The icing on the cake is the program is facilitated by a Board Certified Music Therapist who offers support to the classroom and staff.
Music Rocks! Joins our classrooms each week to provide their unique curriculum that focuses on social emotional development. Children learn techniques that help stimulate social expression and encourage self-regulation. Teachers and children learn songs together that can be utilized each day as the classroom community navigates tricky social situations. Music Rocks! Provides our teachers with companion tools and guides to extend the learning beyond their weekly sessions with their music therapists. This program is implemented in all classrooms!